These 2 wonderful young adults will be spending their free time from work & school to help children in S/E Asia.  Everyone remembers the boys trapped in the cave right?

Well, that is where Victor & Nathali will be & the boys that Victor connected with over the last years, are of the same age as the boys that were trapped. However, these boys are trapped in a different world and come from the same place as the ones we saw on TV with the exception that these boys do not have a male coach to guide them. Victor has become their coach!
 
These last months 9 months as I have been with Dave Nederhood, I've understood how many people are injured in the world. Some are injured mentally, some physically and some are born with disabilities.  There are places in the world that consider any disability or injury a burden so much that they are tossed aside and rejected by their own families.  I can't imagine what that would be like!  They are considered less in value and importance.  The same goes for many children and women in the places we have visted over the years.
I'm so proud of Victor and Natali continuing to follow their hearts and helping the women and children in S/E Asia. If you can contribute and help a little - that would be wonderful. This visit will reunite Victor with the boys at the Grow Home and at the Safe House & introduce Nathali to all the women and children she now loves because of all the stories she has heard through us.

I cannot wait to see what will happen in their lives and their compassionate hearts for others.  Any contributions are wonderful & the Donation is Tax Deductible.
A Poem From My Grandmother ~~~
Minne til Wenche Miriam
Jeg ønsker at sol på din vei flomme må. Så alt du gjør i en glans får stå. Fortsett som du gjør, så skal du en gang finne gullhjelmen.
Fritt oversatt:  Jeg håper solen skinner på din vei. Slik at alt du gjør får stå i glansen. Fortsett som du gjør og vær den du  allerede er, så vil du finne lykken.

Translation:  I hope the sun will shine on your path.  So that all you do - will linger in its radiance. Continue as you do and be who you already are, in this way you will find happiness.

Hilsen fra din bestemor
1970
In Memory of a dear friend ~~~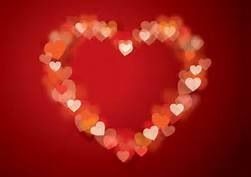 He heals our broken hearts
He knows our wounds
He has named each star in heaven
His power has no limits
He will protect the humble
He will strengthen you
He will give you peace
He will pour out His love for you ~~~